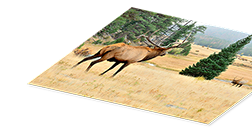 One on One
The How & Why
Achieving Your Goals
It all starts with the environment, from lighting to optimized equipment. Then we work with you, one on one, to achieve your vision. When you bring us your project, we listen to your ideas and goals making sure that the project plan is clearly defined. We are here to help and support your artistic vision. Pricing, budget and the process are discussed and defined up front so there are no surprises.
One on One
The personal touch, your single point of contact will take your project from beginning to end. Although there may be multiple people involved with your project, your point person is always available to answer your questions and assist you.
From Test Prints to Final Production
Attention to detail is what we are about. We will coordinate with you throughout the production process. Our photographers and artists are here if needed for collaboration from start to finish. We schedule time to sit down with you and review test prints, making adjustments to your specifications if needed. The final product is then printed and mounted if ordered.
Delivering Your Final Product
Maybe the most important part of the process is delivering your finished prints. We are always here for direct pickup. We provide local delivery for those in Cheyenne, WY. And of course we will ship directly to you or your buyer. If special packaging such as crating is required, we can do that too. Just let us know how we can make this as easy as possible.
Our Philosophy
Art! What is it? It is a vision created by an artisan. Reproducing that vision is why we created Artizen Photo Printing.
Location
4003 E 10th St.
Cheyenne, Wyoming, USA
(307) 514-3404
Family owned and operated since 2010.
We print custom sizes and panoramas! Call for a quote.